Are your Forklift Drivers Up to Date on Certification?
November 10, 2016
Forklift drivers are required by to be certified by a variety of centralized organizations. Various states have differing requirements, and all employers in all states are required by OSHA to confirm that their forklift operators are trained & evaluated every 3 years. It is a violation of Federal law for anyone UNDER 18 years of age to operate a forklift or for anyone OVER 18 years of age who is not properly trained and certified to do so.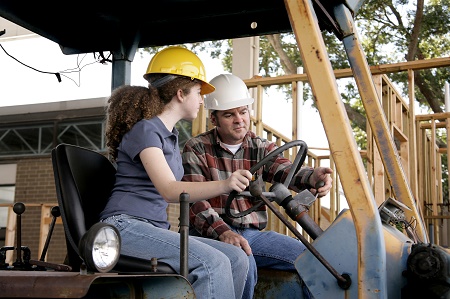 Many companies find it most effective to have their forklift operators train yearly, to ensure that everyone has all safety rules fresh in their minds and the chances of accidents can be reduced. This practice can also remove any chance of a forklift refresher course being missed at the 3-year mark. Having up to date training that is more frequent than that recommended by OSHA can prevent forklift injuries and prevent your workplace from becoming a statistic.
Not having all drivers certified can result in an OSHA violation and a large fine for each uncertified driver – as much as $7,000 per violation. If an accident occurs involving an uncertified driver, that fine could be as much as $70,000 – plus insurance claims and workman's compensation expenses.
A great way to ensure all workers have up to date certification and the latest information is to follow these guidelines:
Have training done by the same certification company each time. This will help you stay on track and your workers will be accustomed to getting their training in at a recognized, familiar location. If your state has additional requirements to the OSHA standard, choose a training facility that meets all standards in one course.
Stagger the training sessions for large groups of employees. A few workers can go each month for a training session, and by the end of the year everyone will have had a turn. Doing this each year keeps everyone on their toes and ensures everyone keeps their certification.
Have even those who are not normally assigned to forklift duty take the certification course. Keep a designated folder with copies of each forklift driver's certification and remember to update it regularly. You don't want to run afoul of OSHA compliance standards, and being able to quickly verify a worker's certification in times when you are short staffed can help.
Following these recommendations is the best way to ensure a well trained staff and OSHA compliance.
blog comments powered by

Disqus